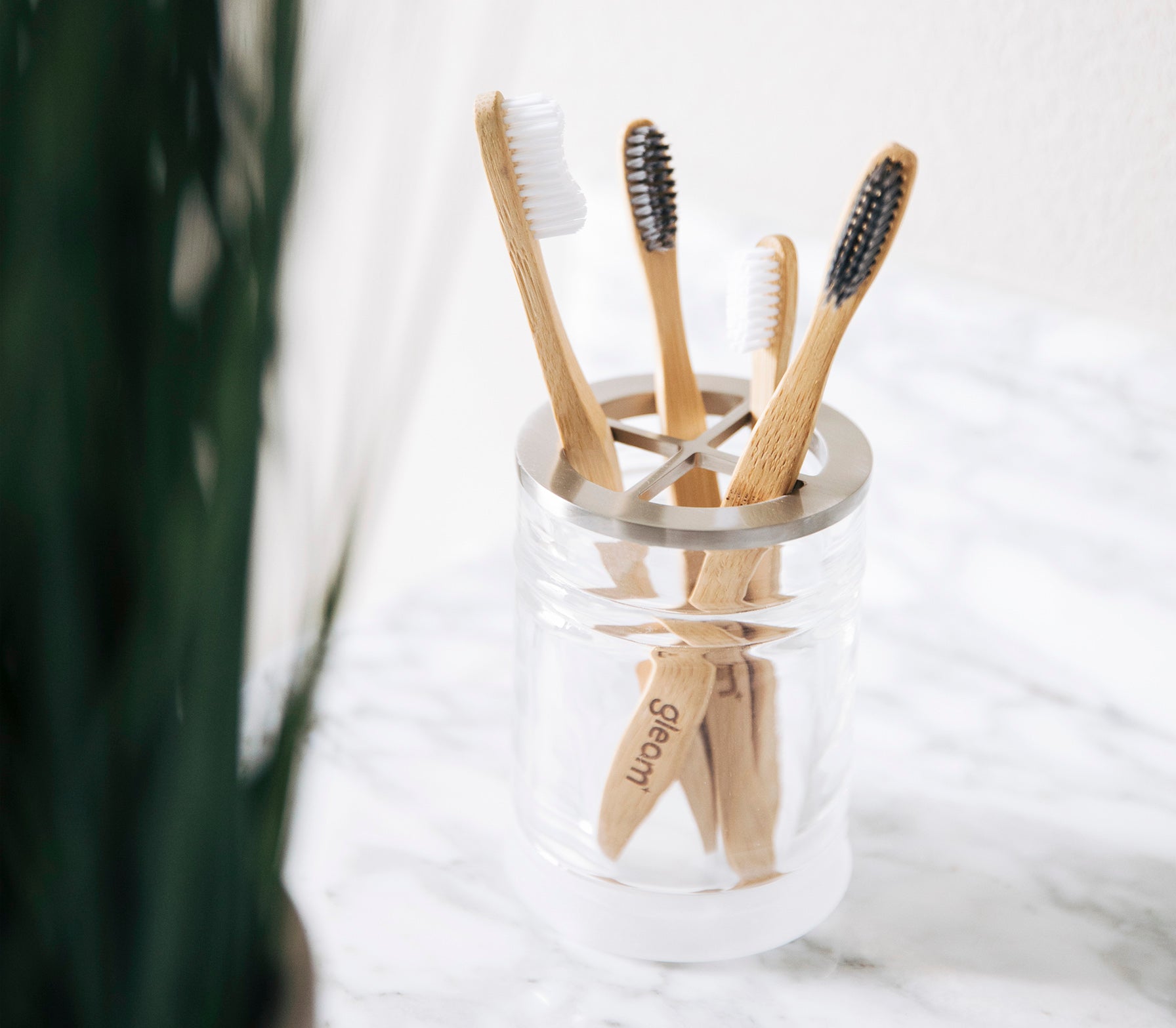 Good habits don't just appear. But this one does.
Perfect for the whole family
We know every home is different. That's why every box is, too. We'll find the right fit for your family and make sure everyone's a happy camper.
Flying solo? We've got you covered.
You've got enough on your plate. Get that old gum-scrubber off your counter and let us handle the rest. You'll thank us later.
Peace of mind, right to your doorstep
Don't remember the last time you replaced your toothbrush? It's cool—we do. Kick back, relax, and don't sweat it. We'll make sure you've always got the right tools for a healthy smile.
Knock, knock.
A cleaner, happier mouth is at your door.
select your brushes
We know you're picky. That's why we are, too. It doesn't matter if you're after the bare basics or the toothbrushing equivalent of a jetpack. We've got it in-stock and ready to rock.
get automatic replacements
All the fun of opening the mail and all the perks of better hygiene—sans all the hassle. What could be better than that? (Nothing.)
let your smile gleam
Polish up those pearly whites and show 'em off all over town. You'll probably notice that you're way more likely to smile, which is totally normal. Just go with it.
Browse Brushes
You get one.
We give one.
Every time you buy a Gleam brush, we donate one to those who need it most. We're partnered with two charities: Corazón de Vida, a for-purpose organization dedicated to supporting orphaned children in Baja, Mexico—and The Children's Dental Health Clinic, a non-profit providing dental care to disadvantaged children in the Greater Long Beach and South Bay areas.
Photography: Patrick Rogers